DOWNLOADS
Download our ground-truth for loop closure evaluation in the KITTI Odometry dataset at here!

The KITTI Odometry has 22 sequences containing a total of 44182 stereo images (39,2 km). Nevertheless, there were not any specific ground-truth for loop closure detection in this dataset. For this reason, we have created it with the aim of helping the robotics community to evaluate loop closure methods. When using this ground-truth in your research, we will be happy if you cite our work where is defined.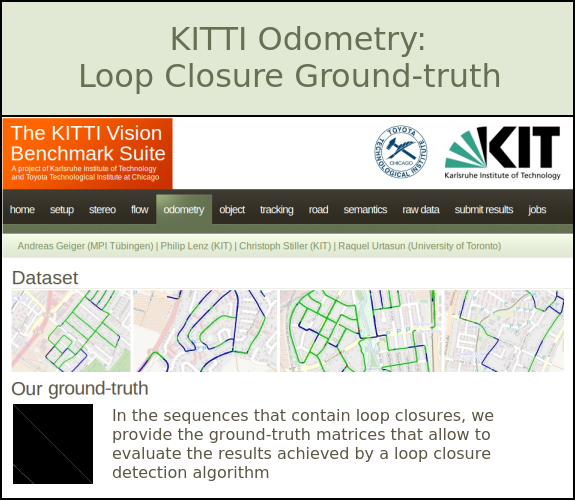 Download this free application for iPhone 5 at here!

DriveSafe detects inattentive driving behaviors and gives corresponding feedback to drivers, scoring their driving and alerting them in case their behaviors are unsafe.

More information about DriveSafe features is available in the paper presented in IV 2014, which was honoured with the Best Poster Award.